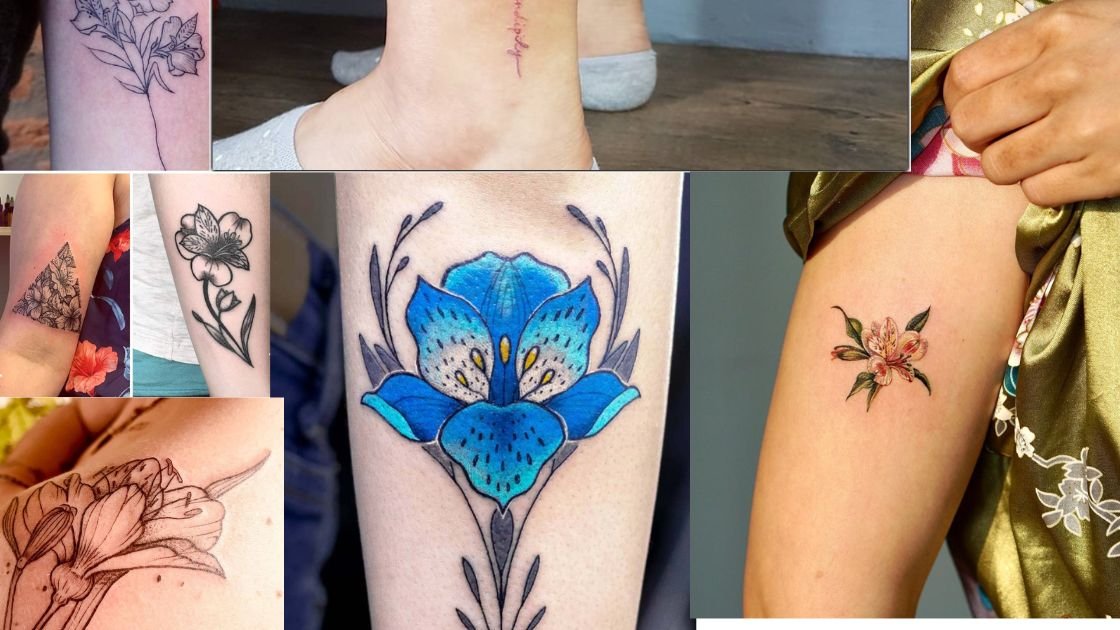 If you're on the hunt for a flower tattoo that combines beauty with significance, the alstroemeria might be your perfect choice. Also known as the Lily of the Incas, this flower carries rich symbolism and boasts a stunning appearance. In this article, we'll present you with 15 captivating alstroemeria tattoo ideas that are sure to ignite your creative spark.
What Does the Alstroemeria Symbolize?
Unveiling the Alstroemeria's Meaning Dubbed the symbol of devotion and friendship, the alstroemeria showcases a unique growth pattern with its leaves curling upside down from the stem – much like the twists and turns of strong bonds. Moreover, this flower represents wealth, fortune, and prosperity, embodying the joy and abundance that spring from relationships and endeavors.
A Spectrum of Colors and Their Significance The alstroemeria flaunts various colors, each carrying its own distinct symbolism. Let's delve into a few popular shades:
White: Representing purity, love, strength, and support, white alstroemeria is a charming choice for weddings and anniversaries, symbolizing mutual respect and unwavering loyalty.
Yellow: The epitome of energy, brightness, and happiness, yellow alstroemeria mirrors the optimism and joy of friendship and fresh beginnings.
Pink: An embodiment of femininity, grace, and elegance, pink alstroemeria exudes delicate beauty, expressing admiration, appreciation, and gratitude.
Red: Conveying passion, romance, and desire, red alstroemeria embodies intensity and depth in emotions, signifying courage, confidence, and power.
Delicate Floral Tattoo Designs
Some people like to have small and pretty flower pictures on their skin. Different flowers mean different things. Here are some small and pretty flower pictures that you might like:
Acacia: This flower represents true, chaste, and pure love. It is a beautiful floral tattoo that looks great on the arm or underarm area. It has yellow or white petals and green leaves.
Spider Flower: This flower symbolizes elusiveness and mystery. It is a delicate floral tattoo that has long, thin petals that resemble spider legs. It comes in various colors, such as pink, purple, or white. 
Lotus: This flower represents the beauty and transformation that comes from overcoming difficulties. It is a delicate floral tattoo that shows the life cycle of the flower, from a closed bud to a fully bloomed blossom. It usually has pink or white petals and a yellow center. 
15 Alstroemeria Tattoo Ideas to Fuel Your Imagination
Now that you grasp the essence of alstroemeria, let's dive into some remarkable tattoo concepts that can ignite your artistic journey:
Adorn your wrist with a single white alstroemeria, showcasing your love and devotion to someone dear while celebrating your own strength.
Embrace a vibrant yellow alstroemeria paired with a charming bee on your shoulder blade, exuding happiness and hardworking spirit.
Sport a dainty pink alstroemeria accompanied by a butterfly on your ankle, symbolizing grace, transformation, and freedom.
Flaunt a captivating red alstroemeria embellished with a hummingbird on your ribcage, epitomizing passion, joy, and romance.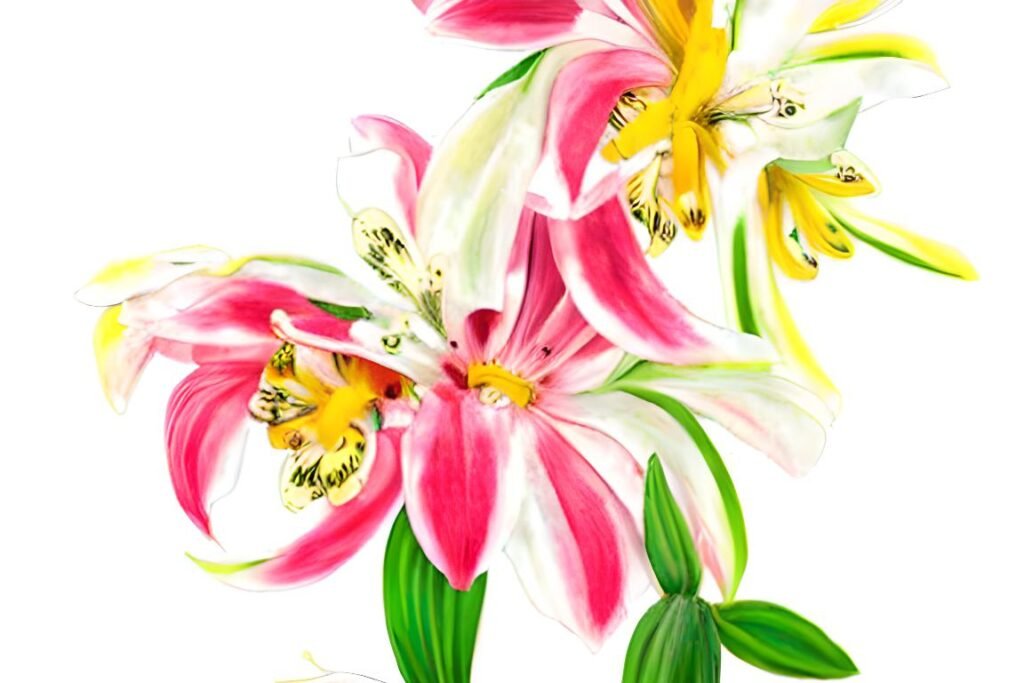 Showcase a lush bouquet of white, yellow, pink, and red alstroemerias on your back, reflecting the diversity and abundance of your relationships.
Express your flair with a watercolor alstroemeria on your forearm, infusing your ink with dreamy softness and emotional resonance.
Highlight your uniqueness with a sleek geometric alstroemeria on your chest, signifying modernity, logic, and distinctive style.
Display your dedication with a realistic alstroemeria on your thigh, showcasing authenticity, natural beauty, and artistic skill.
Elevate simplicity with a minimalist alstroemeria on your finger, embodying elegance, clarity, and refined charm.
Express your attitude with a sketchy alstroemeria on your neck, capturing creativity, spontaneity, and distinctive character.
Grace your ear with a dotwork alstroemeria, showcasing sweetness, precision, and delicate artistry.
Adorn your hand with a mesmerizing mandala alstroemeria, channeling wisdom, enlightenment, and inner harmony.
10 Gorgeous Pink Flowers to Elevate Your Outdoor Garden
Make a bold statement with a tribal alstroemeria on your calf, representing courage, strength, and loyalty.
Beauty of Succulents with Pink Flowers: A Gardener's Guide
Add depth with a negative space alstroemeria on your arm, reflecting your intellect, mystery, and intriguing persona.
Showcase your talent with a 3D alstroemeria on your foot, demonstrating skill, perspective, and eye-catching dimension.
At the end The alstroemeria is a flower that means many good things. It is a good flower to have on your skin if you want to show love, friendship, money, luck, or more. You can choose one color or many colors, a simple or a complex picture, a small or a big place on your body. An alstroemeria picture can show who you are and how you feel.
We hope this article helps you find an alstroemeria picture that matches your soul and makes you happy to show yourself. Have fun with your new skin picture!