10 Gorgeous Pink Flowers to Elevate Your Outdoor Garden
Imagine a garden adorned with the delicate beauty of pink flowers – a vision that can truly uplift the spirit. Whether you're a seasoned gardener or just dipping your toes into the world of gardening, this article serves as your guide to unveiling 10 stunning pink blooms that will infuse your outdoor haven with natural elegance. Get ready to meet these floral wonders and transform your garden into a pink paradise.
1. Rose :
Scientific name: Rosa
The rose is a plant that grows beautiful flowers. Its name is from an old language called Latin, and it means "red "and it's also called Rosa. Exuding romance and grace, the 'Pink Perfection' rose is a showstopper with fragrant petals that make it a splendid centerpiece for any garden. Its timeless appeal resonates with both new and experienced gardeners alike.
2. Dianthus :
Scientific name : Dianthus
dianthus is a genus of about 340 species of flowering plants in the Caryophyllaceae family which are native mainly to Europe or Asia with a few species to north Africa or southern Africa Bringing a touch of playfulness, 'Tickled Pink' dianthus boasts frilly petals ranging from soft blush to vivid pink. Perfect for borders and containers, it adds a delightful pop of color and charm.
3. Peony :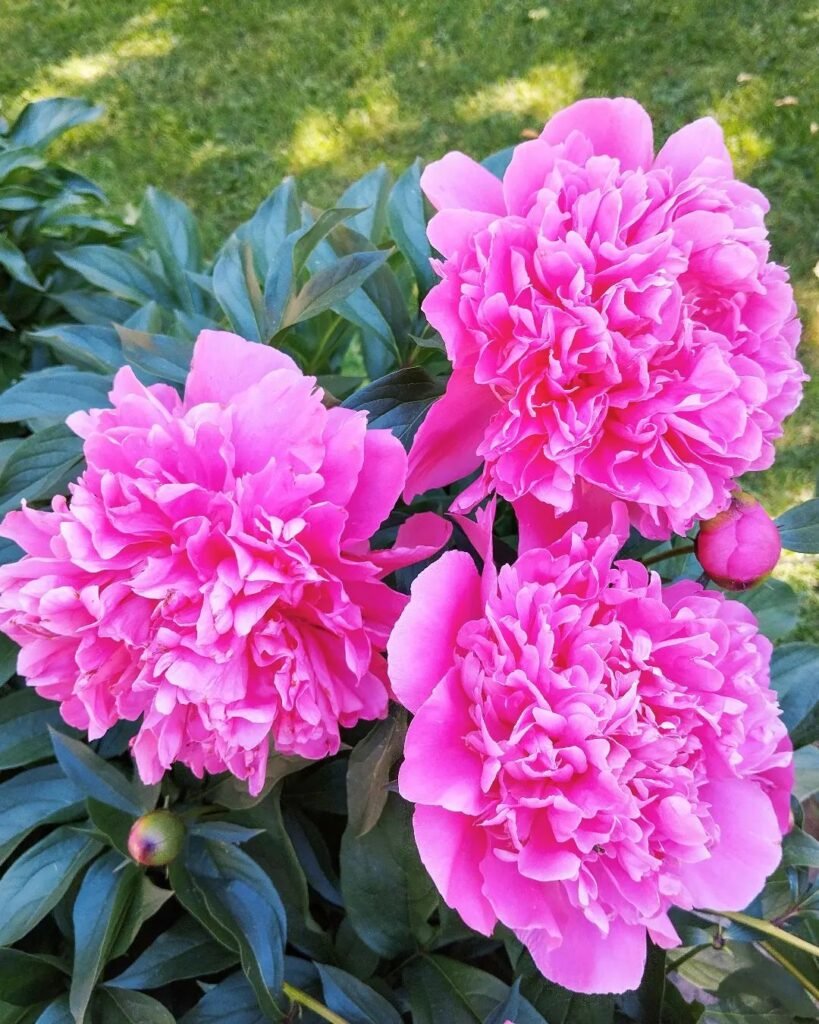 Scientific name: Paeonia
Sarah Bernhardt' peony is a beautiful old-fashioned flower its name is pink petals it looks very lovely in the garden it shows how much people love pink flowers no matter what year it is.
4. Cosmos :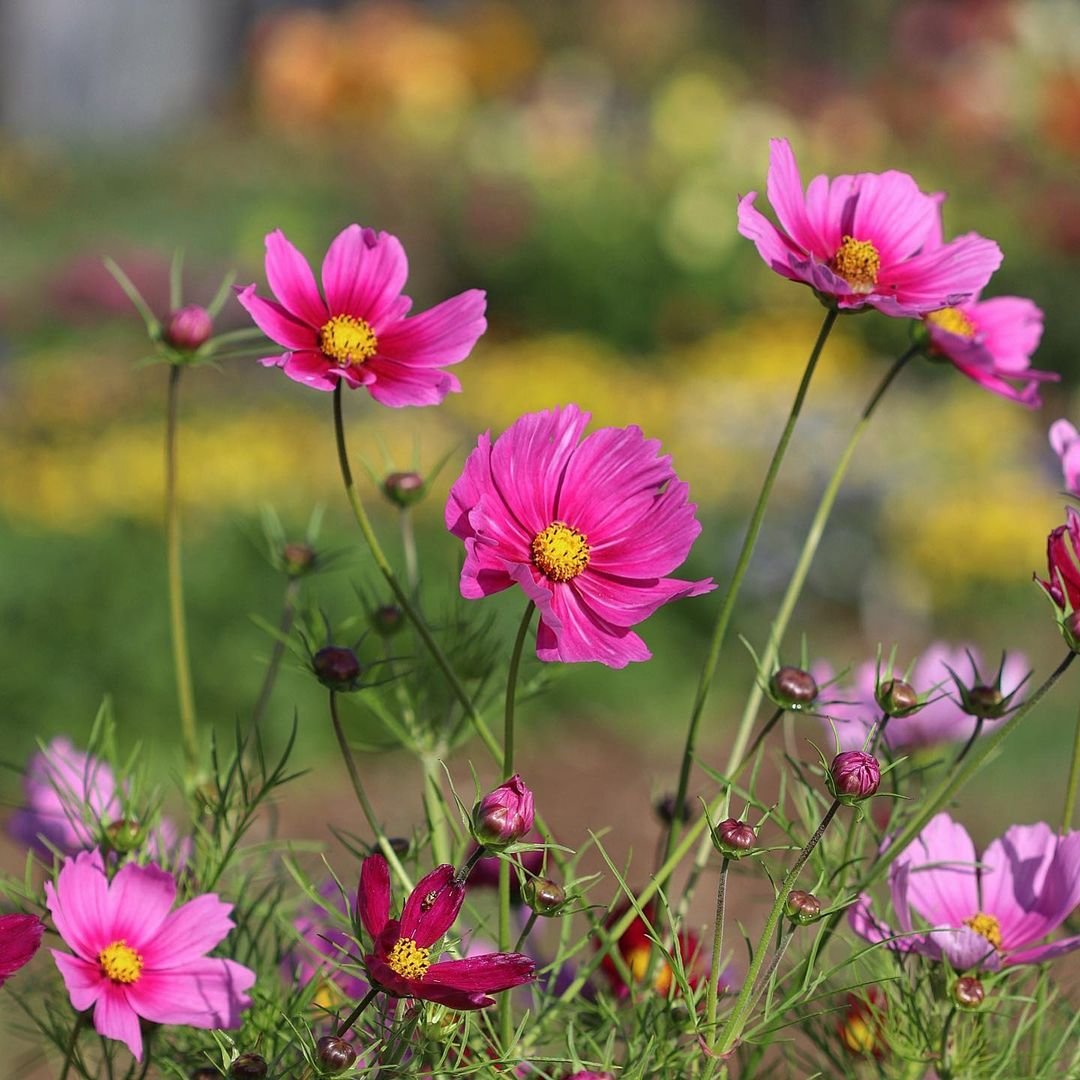 Scientific name: Cosmos bipinnatus
Your garden will be full of happiness with the 'Sensation Mix' cosmos. It has pink and white flowers that look fun and pretty. It is an easy-going plant that makes you feel the joy of being outside.
5. Carnation :
Scientific name: Dianthus caryophyllus
The 'Chabaud La France' carnation is a beautiful flower. This is a symbol of beauty with its frilly petals and soft pink color, which makes the garden more natural. It adds a beautiful attraction to the garden.
6. Phlox paniculata :
Scientific name: Phlox paniculata
The 'David's Lavender' phlox is a flower that attracts bees and butterflies. It has pink and purple flowers that make the garden look bright and lively. Its colors are like a sign of life and energy.
7. Begonia Benigo :
Scientific name: Begonia Pink Spot
The 'Million Kisses Elegance' begonia is a flower that looks good in pots and edges. It has pink flowers that fall down like a waterfall. It makes the garden look very pretty and exciting. It is like a firework for the eyes.
8. Clematis :
Scientific name: Nelly Moser
the fragrant climbing nellie mosser clematics is proud of its pale pink flowers adorned with deep pink veins. Its vertical growth adds an enchanting dimension to fences and trellises.
9. Camellia or Japanese camellia :
Scientific name: Camellia japonica
pink perfection camellia japonica is a fragrant evergreen plant that flaunts its waxy pink flowers which especially give the feel of a garden in hot weather and permanent beauty is a symbol of hope.
10. woodland sage, violet sage or salvia :
Scientific name: Salvia nemerosa
With its dark stems and spiky pink flowers, 'Caradonna' Salvia nemorosa is a compact plant that catches the eye. It creates a stunning visual contrast that draws attention.
How to Make Your Mass Cane Plants Bloom: A Guide for Gardeners
Conclusion: These 10 pink flowers, with their scientific names, offer you many options to make your garden more attractive. Enjoy the variety of shapes, sizes, and types as you create a garden that reflects your personal taste. No matter if you're growing a peaceful haven or a lively oasis, these pink beauties will enrich your gardening experience, giving you glimpses of natural beauty.
Don't forget, the real wonder of gardening is in caring for and seeing your garden flourish. Have fun planting!