20 DIY Backyard Ideas on a Budget for Stunning Gardens
Are you a gardening enthusiast looking to elevate your outdoor space without spending a fortune? You're in luck! In this article, we'll explore 20 creative and cost-effective DIY backyard ideas that will help you achieve a stunning garden retreat. Whether you have a green thumb or are just starting your gardening journey, these ideas will inspire you to make the most of your backyard without straining your budget.
1. Container Gardening:
Utilize old containers, pots, or even wooden crates to create vibrant flower displays. This cost-effective method allows you to experiment with various plants and flowers. See details here.
2. Upcycled Garden Decor:
Repurpose old items like tires, pallets, and broken clay pots into unique garden decor. Paint and decorate them to add a personal touch. Click here for details
3. Homemade Compost Bin: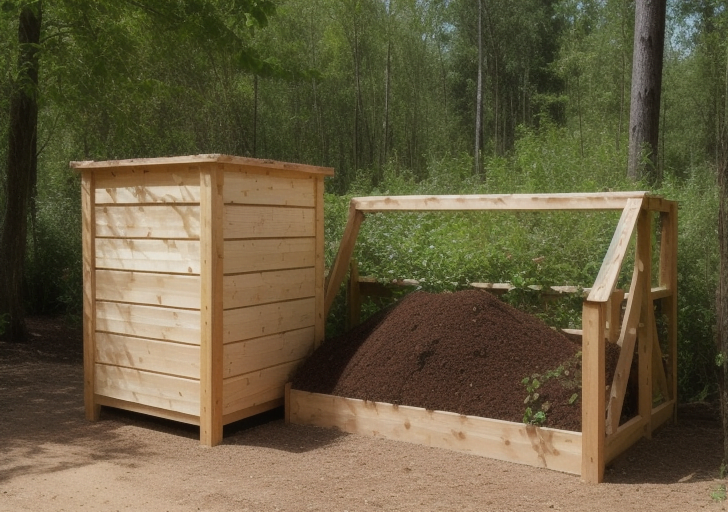 Create nutrient-rich compost by building a DIY compost bin using scrap wood or wire mesh. It's not only budget-friendly but also eco-friendly. Click here for more details.
4. Rain Barrel System:
Install rain barrels to collect rainwater for your garden. This sustainable practice can significantly reduce your water bill. Get more details here.
5. Vertical Gardens:
Maximize your space by building vertical gardens using wooden pallets or wall-mounted planters. This is perfect for small backyards. Get inspiration here.
6. DIY Pathways: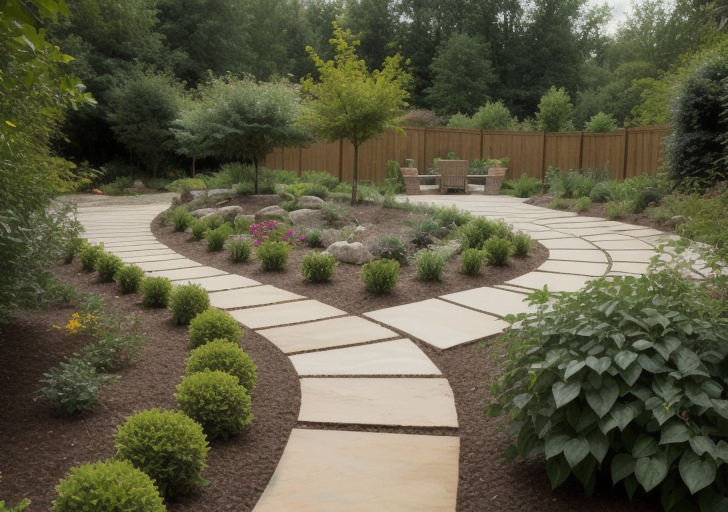 Lay down inexpensive materials like gravel, mulch, or even old bricks to create charming pathways throughout your garden. More details.
7. Birdhouses and Feeders:
Attract local wildlife by crafting birdhouses and feeders. This DIY project is enjoyable and beneficial for the ecosystem. Check video Here.
Electroculture Gardening: Boosting Plant Growth with Electricity
8. Solar-Powered Lights:
Illuminate your garden at night with solar-powered lights. They are energy-efficient and cost-effective. Learn how to make.
9. Herb Garden:
Start a kitchen herb garden by growing your favorite herbs in small pots or containers. It's a practical and delightful addition to any backyard. Get Inspiration here.
10. Repurposed Furniture:
Give old furniture a new lease on life by refinishing or repainting them to use as outdoor seating or tables. For more Ideas Click here .
11. Raised Garden Beds:
Build raised garden beds using reclaimed wood or inexpensive materials. They provide better soil quality and make gardening easier. For more details Click here.
12. Rock Garden:
Transform a neglected corner into a rock garden. Rocks are readily available and can create a striking focal point in your backyard.
13. Homemade Trellis:
Create trellises using bamboo sticks or old ladders to support climbing plants like roses or vines.
Creative DIY Tree Projects: From Tree Rings to Guards
14. Butterfly and Bee Garden:
Attract pollinators by planting flowers that butterflies and bees love. It's an environmentally friendly way to beautify your garden.
15. DIY Fountain:
Craft a budget-friendly fountain using old pots or containers. The soothing sound of flowing water adds a serene ambiance.
16. Moss Graffiti:
Experiment with moss graffiti art on garden walls or wooden fences. It's an eco-friendly and artistic way to add character to your backyard.
17. Outdoor Rug:
Lay down an affordable outdoor rug to define seating areas and add a cozy touch to your patio or deck.
18. Hanging Gardens:
Use old baskets or crates to create hanging gardens filled with colorful flowers or trailing vines.
19. Garden Edging:
Define your garden beds with inexpensive edging materials like rocks, bricks, or even wine bottles.
20. Repurpose Rain Boots: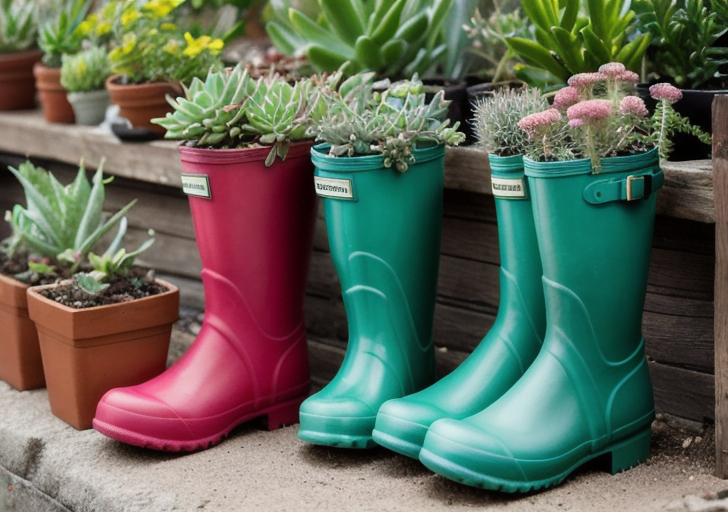 Don't throw away old rain boots. Fill them with soil and plant small flowers or succulents for a quirky garden accent.
In conclusion, beautifying your backyard doesn't have to be expensive. These 20 DIY backyard ideas cater to gardeners on a budget, allowing you to unleash your creativity while enhancing the natural beauty of your outdoor space. Start your DIY garden projects today and enjoy the rewards of a stunning garden without breaking the bank. Happy gardening!